Sometimes you just need to kick back, chill out and enjoy the sounds of the surf! Unfortunately, not everyone can make it to a white sandy beach when it comes time to celebrate, which is why Hot Pursuit Music Entertainment brings the sounds of the islands to you, wherever your event is being held.
The Big Island Beach Band is ready to rock the steel drums and guitars as they put on a show of live reggae music in California. From reggae and calypso music, Beach Boys and Jimmy Buffet, to the relaxing sounds of steel drums and funky basslines, we play music that'll transport you to the beaches of the Caribbean. After just a few songs, we promise you'll feel like it's time to kick up your feet, order a margarita and spend time lounging in the sun.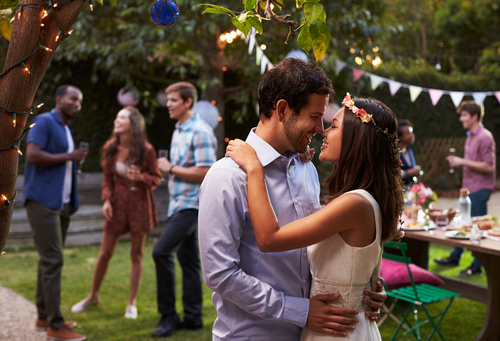 Great for Outdoor Events
While some wedding music bands in California prefer to play indoors, we're just as at home jammin' our island tunes, outdoors! Whether you're celebrating your wedding on the shores of a California beach or enjoying the shady space of an outdoor patio area, we promise to serenade you in the fresh air and balmy breeze with island music that's sure to set the mood perfectly.
From weddings to retirement parties, corporate gatherings or community events, our island music is great for all ages and perfect for any event. If you're looking to set a tone of relaxation, festivity, and fun, nothing quite soothes the soul like traditional Caribbean island and beach music!
Book Big Island Beach Band Today
'You don't need to have fun in the sun on a tropical Island to appreciate the sounds of authentic Caribbean and Reggae music! Invite Big Island Beach Band to your next event and let us bring the sounds of the Islands to you! Contact us today at 760-751-1876 information about your upcoming event.
Looking for something else?