Since 1988, the Hot Pursuit Band has been providing live music and wedding entertainment in California. Fronted by a music-loving husband and wife duo, we're always in-sync and ready to perform, leading to a high-energy, fun-filled show for you and your guests. We're available in a full ensemble or as a duo, depending on the size of your event and budget.
Hot Pursuit Tom Foolery 1920's Speakeasy Band
The Hot Pursuit Band
Nothing quite beats the appeal of a live band in California. Whether you're exchanging vows, hosting a birthday bash or celebrating a major milestone, the Hot Pursuit Band is ready to set the tone and keep the party going! Our group scales up to eight members depending on the instruments you want to include, and we have an optional horn section and dancers available for larger events.
Our goal is always to keep people up and moving so they have the best possible time out on the dance floor. Not only are we experienced musicians with a passion for entertaining, we're also experts when it comes to curating the right setlist. We've got hits going back as far as the 1940s for grandma and grandpa, as well as sounds of the 70s, 80s and 90s for everyone else. Whether you want a tune you can let loose to or something calm and beautiful for a ceremony or dinner, we're ready to strike a chord.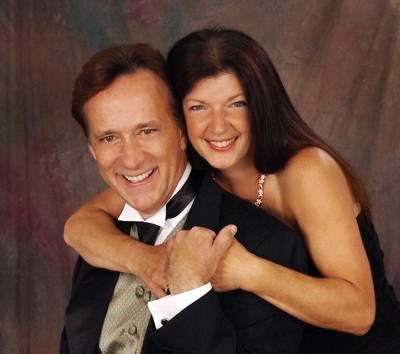 Hot Pursuit (Duo)
Throwing a party on a budget?
Hire the Hot Pursuit Band duo! You'll get Delene St. Clair on vocals and electric and acoustic guitars, backed by her husband and music partner Barry Cahill on tenor, alto, soprano saxes, flute, keyboards, keyboard bass, and vocals. They've been performing for decades and love to put on a great show, no matter the event.
Plus, the rates are great for anyone's budget, so you never have to compromise when it comes to entertainment!
Book Hot Pursuit Today
Looking for musicians with the range to play hits from every decade? Want a great performance and great energy from your live band? Book Hot Pursuit to play at your next event! Reach us today at 760-751-1876 to discuss the details of what you envision!
Looking for something else?